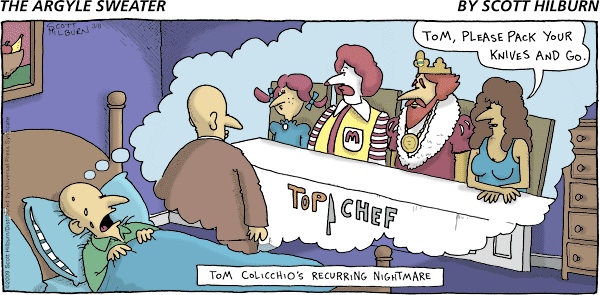 'Top Chef' Tom's Nightmare...
(
click to embiggin'
*)
'Wendy','Ronald','B.King' & Padma say: '
Tom, PYK&G
' -
Ha!
.
So Tom C has really hit the bigtime - today's Sunday comic page.
Opened up the funnies and there he was, but with a banana-nose.
Then again it must be catching since Padma has one too.
;-)*
credit to comic page of: Argyle Sweater